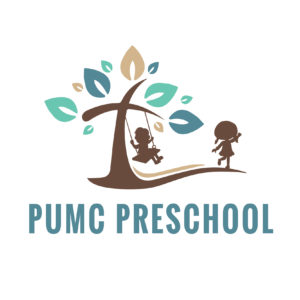 ABOUT US
The PUMC Preschool, is a ministry of the Pittsboro United Methodist Church. Our Preschool was founded in 1979 with only 12 children enrolled and a dream to open our hearts and our doors to the local community, no matter what a family's religious background may be.
Our PUMC Preschool Staff
Mrs. Julie Stanley
PUMC Preschool Director
317-892-4439
Mr. Preston Stanley
Assistant to Director
Mrs. Ashley Morris
Lead Teacher
amorris.pumcpreschool@gmail.com
Mrs. Michelle Anderson
Assistant Teacher
michelleanderson.pumc@gmail.com
OUR MISSION
 The PUMC Preschool focuses on providing a learning environment that prepares young children of our community to be exceptionally ready to begin their school experience through intentional play opportunities and developmentally appropriate activities.  Our purpose is to serve every child individually, regardless of gender, ethnic background, socioeconomic status or church affiliation.
PROGRAMS
FULL TIME PRE-K PROGRAM:  Our Full Time Pre-K Program meets Monday through Friday from 9:00 AM until 1:00 PM.  Students must be 4 years old by August 1, 2023 in order to enroll in this class. Class size is limited to 18 students.
PART TIME PRE-K PROGRAM:  Our Part Time Pre-K Program meets Monday, Wednesday, and Friday from 9:00 AM until 1:00 PM. Students must be 4 years old by August 1, 2023 in order to enroll in this class. Class size is limited to 18 students.
BEGINNER'S PROGRAM:  Our Beginner's Program meets Tuesdays and Thursdays from 9:00 AM – 11:30 AM. Students must be 3 years old by August 1, 2023 in order to enroll in this class. Class size is limited to 16 students.
**All enrolled students must be fully toilet-trained and able to use the restroom independently**
PROGRAM COSTS
    A non-refundable registration fee of $125 is due at the time of enrollment. This fee holds your child's spot in the program and is used for annual consumables. Tuition will not be prorated due to illness or absence. Payment is due regardless of illness or absence. Late payments may result in removal from the program.
Tuition rates for the 10 month (August-May) school year are listed below. Payment can be made by cash or check. 
Full-Time Pre-K: $375 a month; $3,750 total
Part-Time Pre-K: $225 a month; $2,250 total
Beginner's: $138 a month; $1,380 total
Online Pay Coming Soon! 
FINANCIAL POLICY
Tuition is due on the first class session of each month. If tuition has not been received by the 2nd class session of the month, you will receive a reminder notification. A late fee of $25 will be assessed if tuition is not received by the 3rd class session of the month after notice is given. After 14 days of non-payment, preschool services will be suspended until fees have been paid. During the non-payment suspension, your child's spot is not guaranteed as the preschool's wait list will be utilized. 
Checks returned due to non-sufficient funds will be charged a $25 fee.  
Timely pick-ups are expected at the end of the preschool day. The first late pickup will result in a warning. Any following late pickups will result in a fee of $1/minute for every minute late. We appreciate your cooperation as our teachers use after class time to clean up from the day and prepare for the next day's activities.
COMMUNICATION
Monthly newsletters are mailed from the Director. These newsletters will have important information like important reminders, special events, and upcoming days off school.  Please email preschool@pittsboroumc.org with any questions.
Classroom teachers will also communicate important classroom information using a classroom app, GroupMe. It is very important that you download the app to stay up to date on all classroom activities.
HANDBOOK AND SUPPLY LISTS
REGISTRATION INFORMATION
We are currently accepting students for the 2023-2024 school year.
What is needed for your child to be registered?
1. Registration form
2. Non refundable deposit – $125
3. Copy of immunization records and birth certificate. 
Where to turn in registration paperwork?
PUMC Preschool
227 E. Main St
Pittsboro, IN 46167
Preschool 2023-2024 Registration Form
IMPORTANT DATES
August 7, 2023 – First day of school
September 4, 2023 – Labor Day (NO SCHOOL)
September 22, 2023 – NWHSC PD Day – PUMC Preschool IN SESSION
October 9-13, 2023 – Fall Break (NO SCHOOL)
November 22-24, 2023 – Thanksgiving Break (NO SCHOOL)
December 18- January 5, 2024 – Christmas Break (NO SCHOOL)
January 8, 2024 – School Resumes
January 15, 2024 – Martin Luther King Jr. Day (NO SCHOOL)
February 16-19, 2024 – Winter Break/President's Day (NO SCHOOL)
March 30 – April 8, 2024 – Spring Break (NO SCHOOL)
May 23, 2024 – Last Day of School